A Tailored Love Story....Tunde Finds Foluso Via Social Media.
Hello exclusive people.....I am back here to tell a tale of love, love among two beautiful people.
No body send me message o
na olofofo
things hehehehe but all the same who doesn't know that popular award wining fiction blogger
Tunde Leye
. That guy is good, I remember moments when I was already addicted to his blog laying on my bed to read lovely series. That was long before I even started blogging. I remember I had sent a mail to him to put me through some little difficulties on how to go about posting on my blog and he had humbly replied me adding that he wasn't used to blogger platform as oppose to the wordpress which he uses. Don't mind my tales o I just wanna talk! Like I said I don turn corporate
olofofo
because I am a blogger....*raise eyelashes....it's permitted.
If you haven't stumbled on
http://tlsplace.wordpress.com/
please do that if you are a lover of stories, fiction, series, books, whatever! So what made me talk about him tonight was the beautiful capture I saw with an adorable lady, a fashionista and fashion designer
@yoursfashionably
You see I love the concept and theme of these photos, all attires designed by Folusho who happens to be a fashion designer like I said.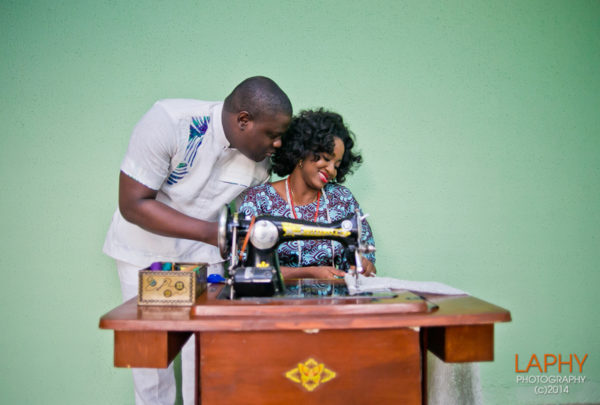 Tunde and Folusho shared their love story on his blog so you can go ahead and read it there or you can equally check
Bella Naija
for full gist.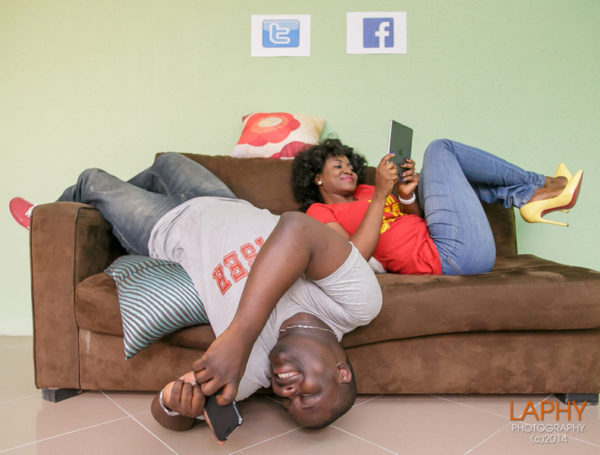 This is crazy and beautiful.... I just didn't like the whole ideal of
social media love
. In fact, I wrote a post on that but believe me it works sometimes. It's absolutely great because you never can tell were or how you may find your Mr right. The two had met via
twitter
and fell in love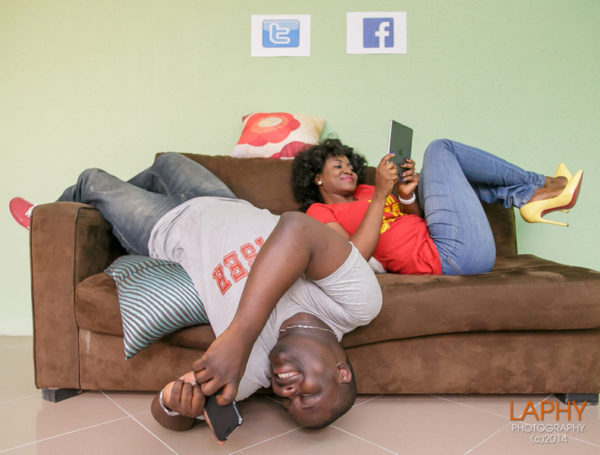 PRE-PHOTO WEDDING SHOOT AND HOW THEY HAD MET
The pictures I have shared so far are all from the pre-wedding photos but checkout more and hear about how they had met. Folusho had met Tunde in April 2012 when her cousin had sent a link to his blog then it was his debut online series "Finding Hubby" and she had fallen in love with his writing skills and that story but since she wasn't an avid reader she had stopped going to the blog after the end of the series
One December when she had joined twitter, she found Tunde Leye, the writer so she started following him then one afternoon in April he tweeted about bad network and she equally replied and that was how they started talking.
Love is a very beautiful thing...read more about them HERE on how they met, the proposal and more
Tunde says " When something is made for you, every detail fits perfectly."
I've posted fiction on this blog for 3 years but this is something different. On the 20
th
of September, God willing, I'd be marrying this beautiful girl I met on twitter! Shes a fashion designer and definitely the one for me"